29th June 2021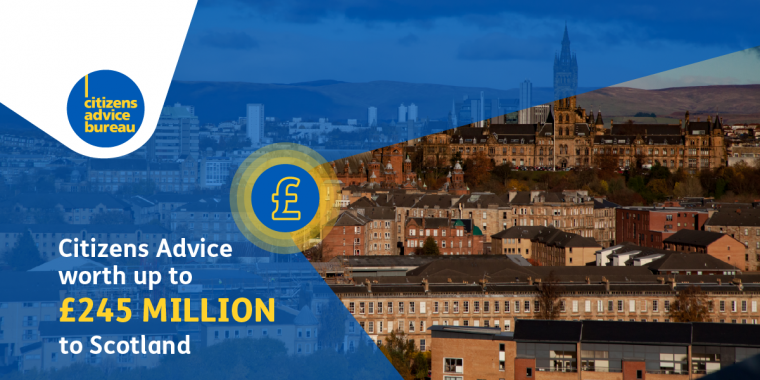 Citizens Advice Scotland ("CAS") and its network of 59 member Citizens Advice Bureaux ("CAB"), the Extra Help Unit, and the network's online advice presence together form Scotland's largest independent advice network. In 2019-20, the CAB network dealt with 186,600 clients across Scotland, helping them gain more than £170m in client financial gain (CFG).
This report by Europe Economics is the latest in a series of analyses which quantify the economic value of advice provided by CAS and the CAB network in Scotland. It brings the most recent data to an existing approach to quantifying the economic value of advice. This involves estimating the extent to which advice can help to resolve people's problems which can then, in turn, relieve pressure on the public purse and help to maintain economic activity. In 2019-20, this value is estimated to be as much as £97.11m across just ten CAB advice areas. It also provides input-output analysis of the client financial gain from advice, and of the wage and supplier expenditures of CAS and CAB. This analysis for 2019-20 finds that client financial gain supported an additional £46.4m of economic output through indirect and induced effects, and that CAS and CAB supported 3,064 jobs and £73.41m in wage income.
Research was also carried out last year on client satisfaction which revealed that 95% of clients were satisfied with the service provided by CAB, 91% of clients saying the CAB service either met or exceeded their expectations and 95% saying they would recommend the CAB service to others.
Both the Economic Value of Advice Full report and Client Survey can be viewed below