Receptionist Volunteer Opportunity
29th April 2022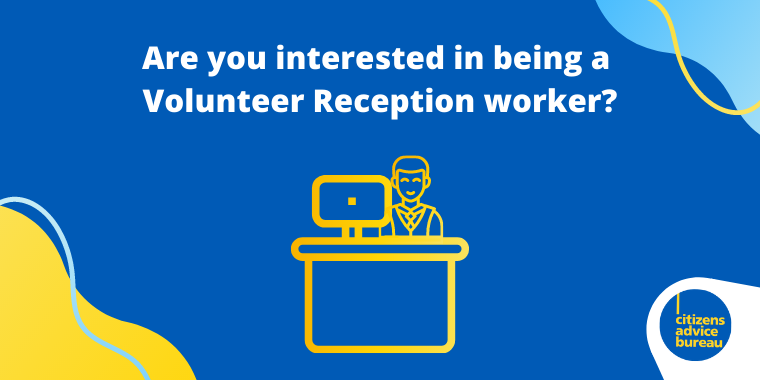 Nairn Citizens Advice Bureau
Role Description
Receptionist Volunteer –
10:00 – 3:30 Monday to Thursday and 10:00 – 1:00 on Friday working in the office
(Happy to have multiple people sharing the shift if someone is only available for a couple of hours)
Role – You will be the clients first point of contact with the bureau and will make sure they are given a warm and efficient welcome and are aware of what will happen during their visit.
Key Tasks
Welcoming clients and anyone they have with them
Explaining waiting times and procedures to clients
Telling people what the CAB can do in a way that suits them
Working within agreed bureau systems and procedures
Assisting with administrative tasks
Answering the telephone in a professional manner and pass on callers to the appropriate
person or take a message
Does this sound like you?
Committed to the aims and principles of the Scottish CAB Service
Organised and systematic
Understand the importance of CAB work
Have good communication skills
Willing to attend training and other meetings
The ability to work equally well in a team and unsupervised
Good understanding of confidentiality
An interest in, knowledge of or willingness to learn about Nairn Citizens Advice and the service it provides within the community
What are the benefits of volunteering?
Publicity and Promotion experience
References to add to your CV
Be part of a team of volunteers and meet new people
Helping your community
Development of communication skills
Increase your confidence and gain new skills.
Use your skills and experience to contribute to the success of Nairn Citizens Advice Bureau
Interested? you can email: bureau@nairncab.casonline.org.uk or phone 01667 456677 or drop into the office and ask to speak to the session supervisor.