Redundancy Rights Campaign 2020
21st October 2020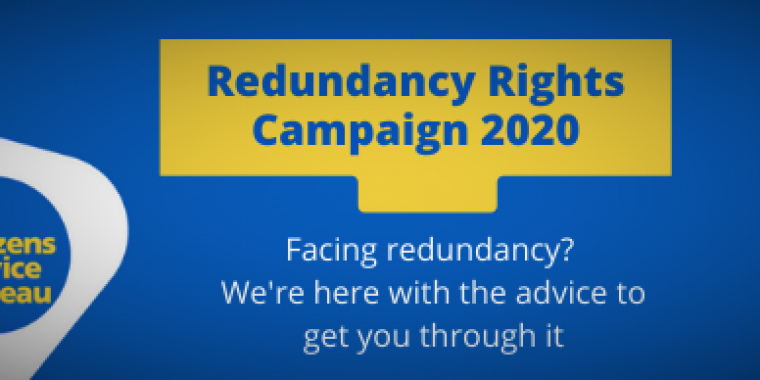 Nairn Citizens Advice Bureau are supporting the Citizens Advice Scotland two week national Redundancy Rights Campaign 2020, from Mon 26th October - Friday 6th Novemeber.
As a result of COVID-19 people accessing advice is more important than ever and with the government's furlough scheme coming to a close at the end of October 2020, Citizens Advice Scotland and Nairn CAB have become aware that individuals are having concerns about or preparing for redundancy during this time.
This campaign hopes to raise awareness through our facebook and twitter pages of redundancy rights for employees, helping them to feel informed and have a clear idea of practical next steps to take during these challenging times. The Campaign also aims to ensure that employees are aware that they can access free, impartial and confidential telephone and online advice through Nairn CAB by contacting 01667 456677 or emailing bureau@nairncab.casonline.org.uk. or visiting the self-help section of our website.
If you're facing redundancy have a look at our checklist below and make sure you get all you're entitled to.