13th January 2022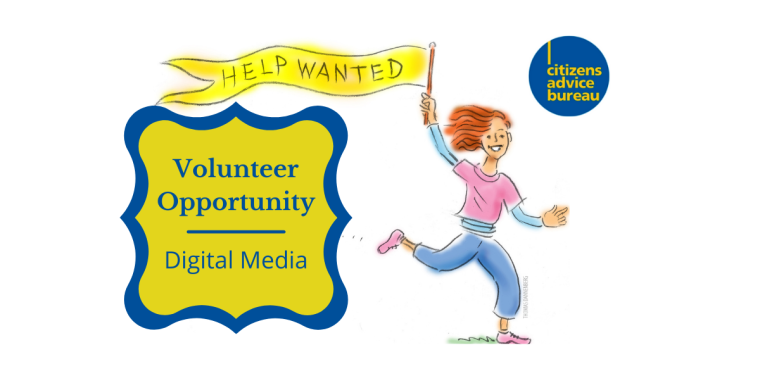 Nairn Citizens Advice Bureau
Role Description
Digital Media Volunteer –
(4 to 6 hours per week working from home)
Role – A digital media volunteer to promote, develop and maintain our online presence in order to maximise our impact and to promote ourselves as widely as possible to the local community, so that potential services users know that Nairn Citizens Advice Bureau exists and what it has to offer.
Key Tasks
Use our Social Media accounts on Facebook/Twitter and the Nairn Citizens Advice Bureau website to promote the activities and achievements of Nairn CAB.
Research and produce creative content for social media channels and update on a frequent basis.
Keep up to date with CAB and Citizens Advice Scotland campaigns and promote across the different channels.
Develop innovative ways to drive online engagement.
Monitor social media channel notifications and invite potential followers.
Monitor stakeholder social media channels and share important or interesting content that is relevant to the work of Nairn CAB
Relevant Skills, Knowledge and Experience
Have a clear understanding of the Citizens Advice Bureau services, twin aims and objectives.
An understanding of different types of marketing and communications media, including electronic and social media.
To be able to communicate effectively, be articulate, with strong writing skills and the ability to feedback accurately
Experience of using Microsoft Office, including Word, Excel and Outlook
Experience of using or a willingness to learn about using Canva software for social media post creation and sharing.
Ability to transform small snippets of information into interesting and engaging stories suitable for Twitter, Facebook etc.
Good understanding of confidentiality
The ability to work equally well in a team and unsupervised
An interest in, knowledge of or willingness to learn about Nairn Citizens Advice and the service it provides within the community.
What are the benefits of volunteering?
Publicity and Promotion experience
References to add to your CV
Help you fulfil Project requirements of your college/uni course
Be part of a team of volunteers and meet new people
Helping your community
Development of your digital skills
Development of communication skills
Increase your confidence and gain new skills.
Use your skills and experience to contribute to the success of Nairn Citizens Advice Bureau
Interested? Contact Gill Maclean (Manager) on 01667 456699 or email bureau@nairncab.casonline.org.uk for further information and how to apply.